As you might have guessed from some of my posts at the beginning of the month, I LOVE DIY ideas and finding ways to decorate on a budget. This series is one that I found a while back and I love going back to it every time I have an empty space that I need to fill:
31
25 Days of DIY Wall Art!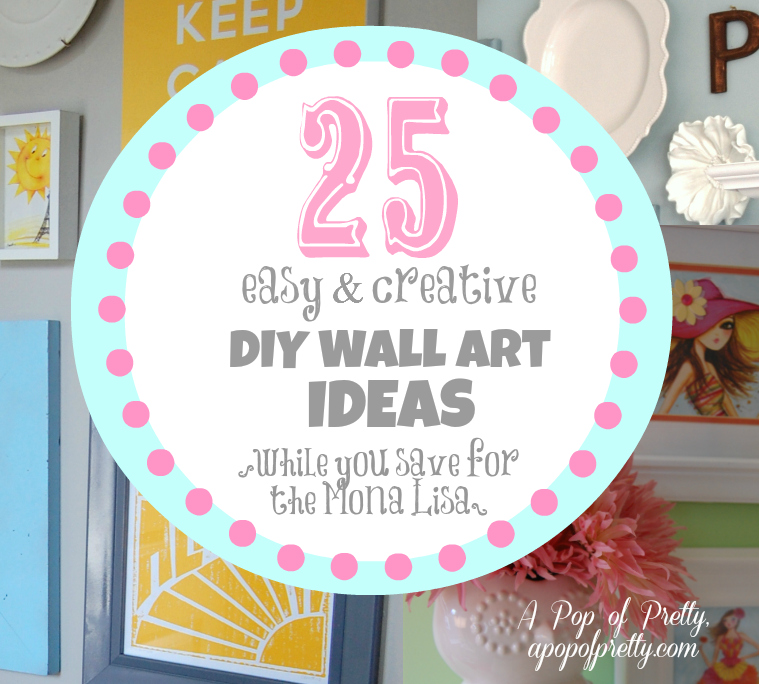 Not only is this a great series, this is a great blog that I PROMISE you want to follow! I love so many of her ideas and tutorials!
I think one of my favorite posts is the DIY scrapbook wall art. I have a TON of scrapbook paper from my days of paper-scrapping. Now that I'm a digital scrapper, its all just sitting in a box. So this was a perfect idea for me to put some of it to use! As soon as I've finished posting my 31 Day series, I'll take some pictures of a few of the projects that I've done from several of the series that I've highlighted.
Have you discovered some great DIY wall-art ideas? If so, then let me know! I love finding new ideas and seeing all of your fantastic pictures!