If you're new to my blog, then know this: I'm a 33 year old working (outside of the home) wife and mother to two precious girls. I am a Christian and believer in Jesus Christ. My priorities: bringing glory and honor to my Savior, and being the best wife and mom I can be to my family. So naturally, many of my favorite 31 day series have been about parenting, raising children, and keeping a home because that is exactly the phase of life that I am in.
But today's series is about something more important than raising my children, at least to me. Have you ever heard the saying that the best thing you can do for your children is to love their father? Well I'm a firm believer that statement is true. One of the best things I could ever do for my children is to take delicate care of my marriage.
So today's series is from Natalie at
Little Things & Big Stuff
:
31 Days of This Sweet Love
.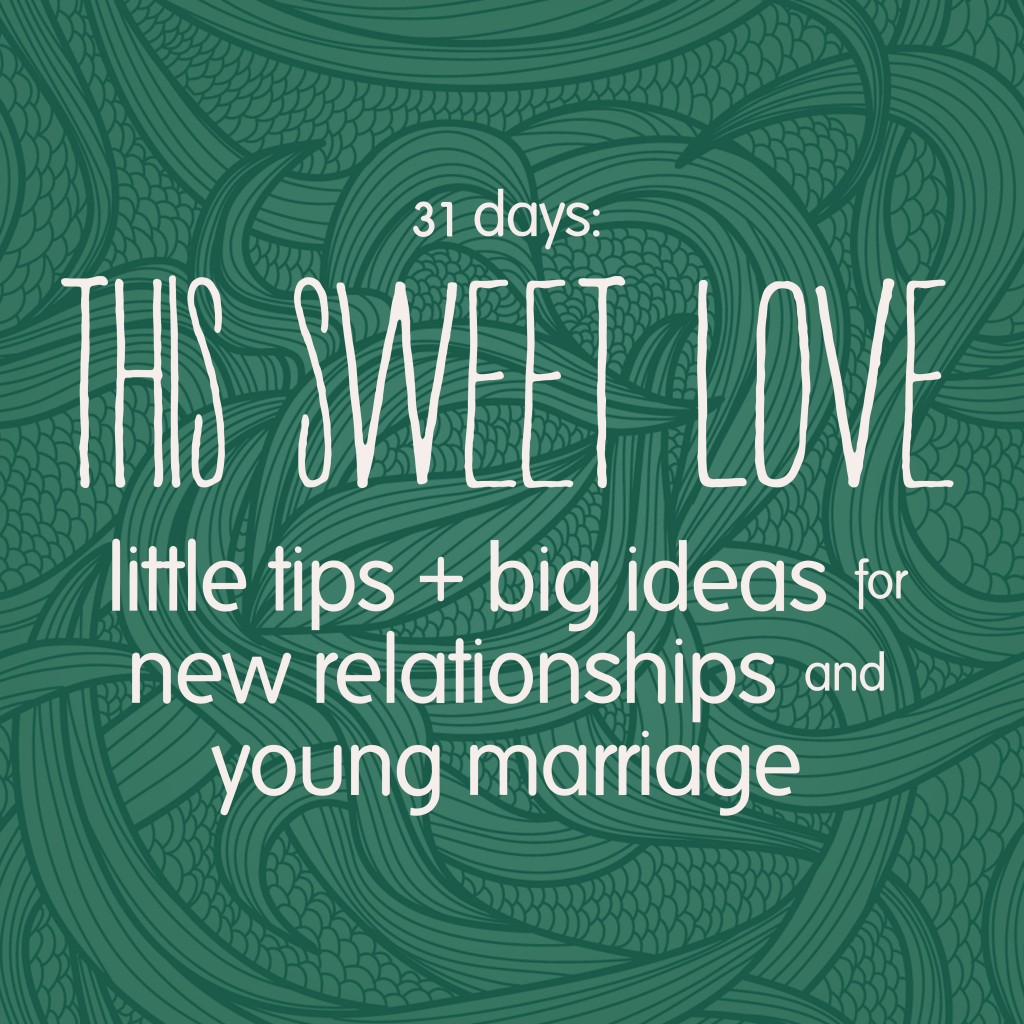 I love this series because it is exactly what the blog button says - its little tips and ideas to help learn how to make marriages work. Its joining your Google calendar so that you know you aren't double-scheduling yourselves; its setting limits on what you believe to be ok and not ok to discuss on social media; its meal planning; date ideas and everything in between.
Your marriage is important. It is the most important earthly relationship that I have. If I don't take care of my marriage and it falls apart, how is that any good for my children? So I choose to make my marriage a great one. No, it is not perfect; heck, it is far from perfect. But I absolutely love and adore my husband, and have made a commitment to be his wife and helpmate for the remainder of my life.
Granted, I know that there will be hard days when I'm ready to give up, but there are also the greatest days that have made a home in my heart. Marriage is work. So I hope you enjoy Natalie's series as much as I do. And there will be a few more series that I post relating to marriage, although many of them are current series so I'll be recommending them toward the month. So stay tuned.