My Kroger had fresh, farm-raise catfish fillets on sale last week. They were beautiful, and huge, and a GREAT price. So of course I grabbed some, having no idea exactly what I would do with them.
I knew I had cornmeal so I could do fried catfish one night, then decided to try my hand at blackened catfish a few nights down the road. I googled recipes for both and they were equally delicious! So I thought I'd share them with you!!!
"Baked" Fried Catfish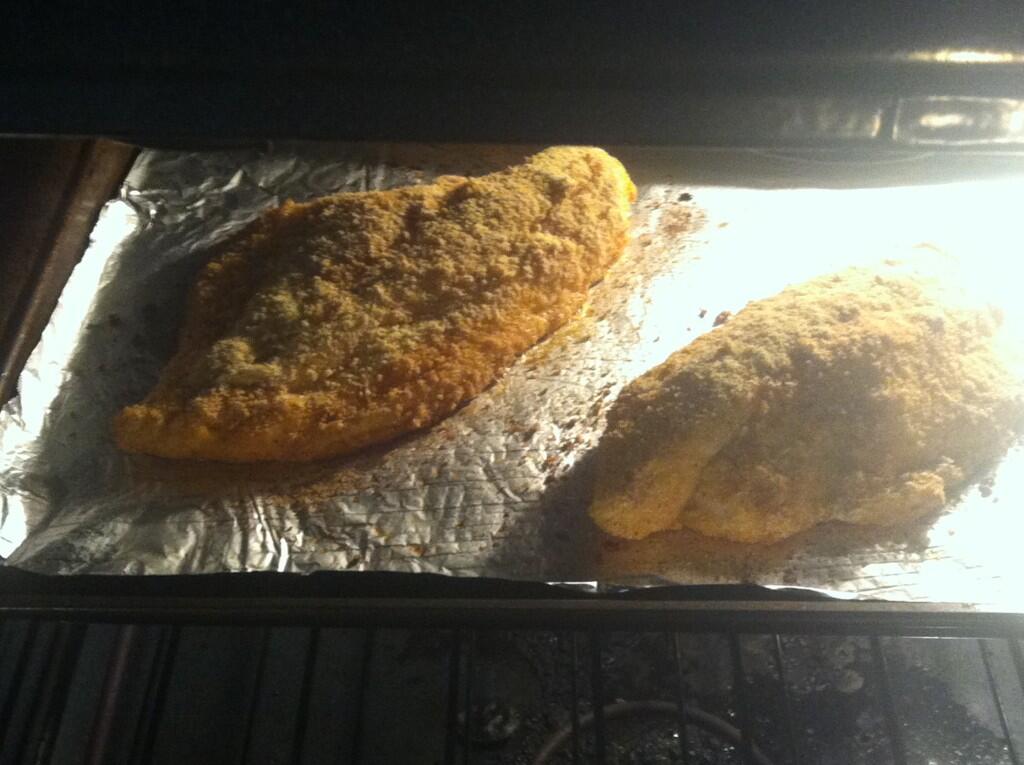 I got the basis for this recipe here. I knew I had all the ingredients, and I read several of the reviews. Once person mentioned that she enjoyed her catfish with a little kick, so I thought that would be nice! Here is the link to the
original recipe
, and below I how I prepared mine.
Ingridients:
Catfish fillets
1/2 cup yellow cornmeal
1 tsp paprika
1 tsp sea salt
1 tsp onion powder
1/2 tsp garlic powder
1/2 tsp cayenne
just a quick grind of fresh pepper.
milk
cooking spray and foil.
Directions:
Heat your oven to 425. Take a baking sheet and line with foil. Spray the foil with cooking spray so the fish doesn't stick. In a shallow dish (I used a paper plate for fast disposal), mix your cornmeal and all the spices. Dip your fillets into the milk, then place them in the cornmeal and coat well. Place the fish on the baking sheet. Coat the tops of the fillets with cooking spray as well. I baked for 20 minutes because (as you can tell by the picture above, my fillets were very big). For smaller fillets, 15 should be adequate baking time.
Tasting:
Brant and I both thought these were fantastic. It had a nice firm crunch coating on the outside, but was still tender and flaky inside. The seasoning was great, and we loved getting that kick of cayenne.
I made a fresh tartar sauce to go with this, and we had some coleslaw and mac n' cheese as our sides. This is definitely a recipe I will make again!
The next fish recipe I tried was Guy Fieri's:
Because I followed the recipe just as Guy makes it, I'll just give you the
link.
But, my thoughts on the recipe: INCREDIBLE!!!! There was no lack of flavor and I could have eaten 2 more fillets, just because it was THAT good. It is simple, fast, and just fantastic.
I served this with a nice summer vegetable saute (yellow squash, zucchini, onion, red bell pepper), and roasted new potatoes. This is a meal that I will definitely make again - it makes my mouth water just thinking about it!!
I hope you give both of these fantastic fish recipes a try. I promise you won't be disappointed!