There are a lot of things in the world that I am thankful for: my Savior, my husband, coffee, jelly beans...you know, the important stuff. In all seriousness though, I am incredibly thankful for my sister and her children, as well as Brant's sister Kristie. And I can tell you that my sweet child is just as thankful!
If there is one thing that my child will do anything for - its to play with her cousins. She ADORES them, all of them! She squeals with sheer delight at the mention of seeing them. Her innocent little 2-year-old world would not be complete without them.
If she could tell you who her best friend(s) are, I promise you she would tell you Mason, Connor, Kate, Ethan and Aeson!
Just see for yourself the smile and delight on these sweet faces!!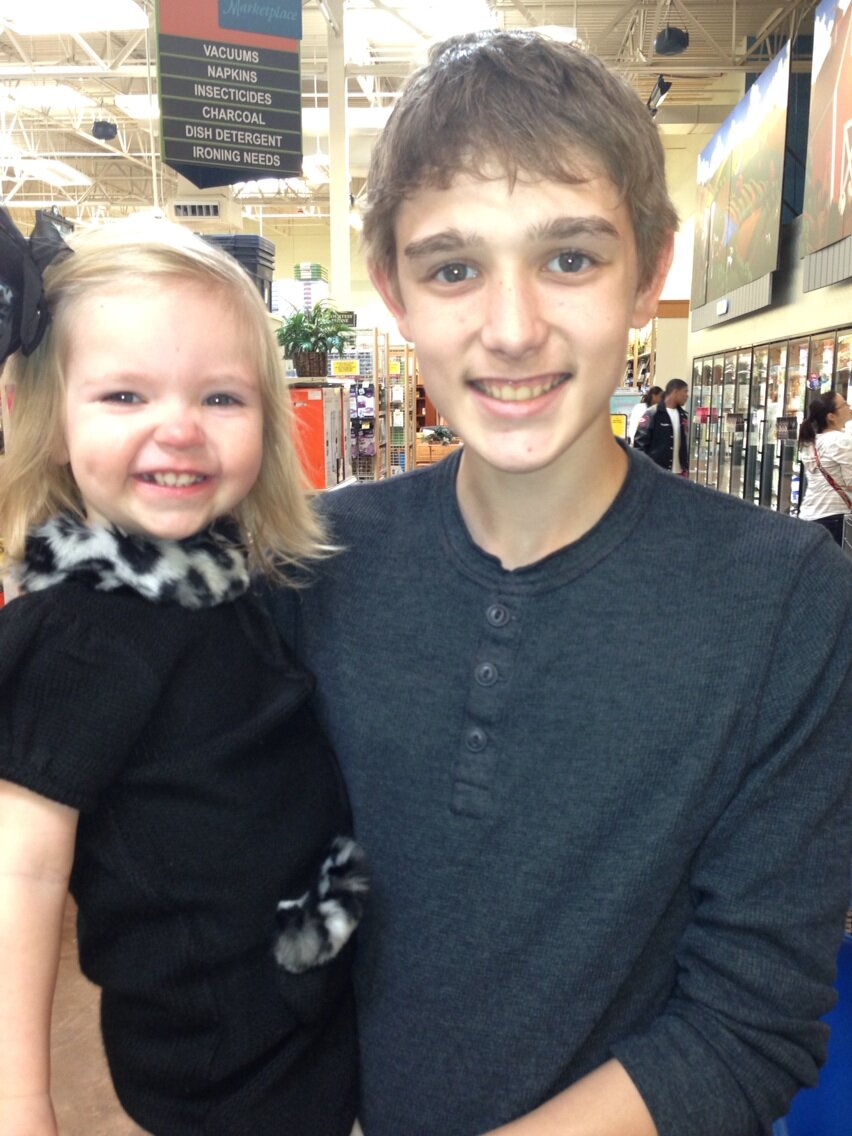 We ran into my sister at the grocery store on a Sunday. Emmalee RAN through half of Kroger just to get to Mason!
Playing with Aeson for his birthday.
Connor, Emmalee, Kate and Ethan at the pumpkin patch.
Emmalee and Aeson at the park.
This was at lunch yesterday - These two "E's" are a hoot together!