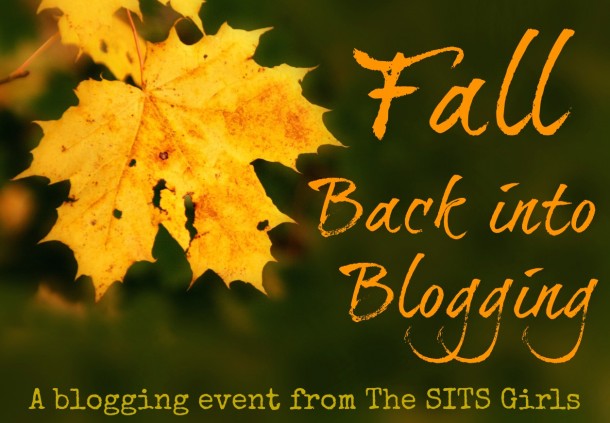 Today's blogging event from the SITS Girls is you favorite fall craft or autumn recipe! If you know me at all then you know that I'll post a recipe because I LOVE cooking.
But for the recipe, one of my all time favorites that will fill your house with the most delicious smells and is perfect to hand out as a nice little gift...
Photo from marthatstewart.com
Y'all, this is probably one of my most favorite things to cook in my crockpot. It is one of those recipes that I make the basic part of it, then you can add as much cinnamon, nutmeg, or whatever other spices you cant to add into it. I love lots of cinnamon in mine! Now, fair warning - this is an all-day or overnight "thing"!
Also, I need to give credit where credit it due! I got the original recipe from
here
, Stephanie O'Dea's original website where she used her crockpot every single day for an entire year! She is probably one of my heros!
--apples. 14 large apples fit in my 6.5 quart

crockpot
(you can use lots of different kinds - I used Granny Smith to add some 'tang', a few red delicious, and some fugi for a good sweet flavor.)
--2 tsp cinnamon
--1 cup white sugar
--1 cup brown sugar

--1/2 tsp cloves
--1 T vanilla
-- I also added 1 tsp of nutmeg
1) Peel, core and slice your apples.
2) Put all of your apples in your crockpot with 1 T vanilla. Cook on low for 8 hours (this is fantastic for overnight).
3) Once its finished, your apples will be super mushy, so mash them up with a fork.
4) Add in your sugars, cinnamon, cloves and nutmeg. Stir it all up. Cook it on low again for 4-6 more hours.
5) If you like your apple butter velvety smooth, then use a hand-mixer and smooth it all out. This is so delicious.
This will make approx. 3 large jars, or 4-5 medium sized jars.
(NOTE: as I said, I really like a lot of cinnamon in my apple butter, so I probably used closer to 2 TBSP when it was all said and done. But you can add as much or as little as you would like.