If you want the definition of a blog slump then just ask me...I'm in it!!! Its when you have the desire to blog, but you just don't.
I want to blog.
I have things to blog about.
I just don't have the energy to blog.
So, I'm doing what I can to get out of it. So today, let's talk about some of my new favorite things!!!
Since baby girl #2 should be making her debut within the next 8 weeks or so, I've been "sistering." That's the art of preparing to have sweet sisters, a.k.a. buying matching bows, matching outfits, coordinating our first sisterly photographs, etc. And let me tell you that I am having a blast!
I got some wonderful matching sets and coordinating outfits when Remember Nugyen had their big sale.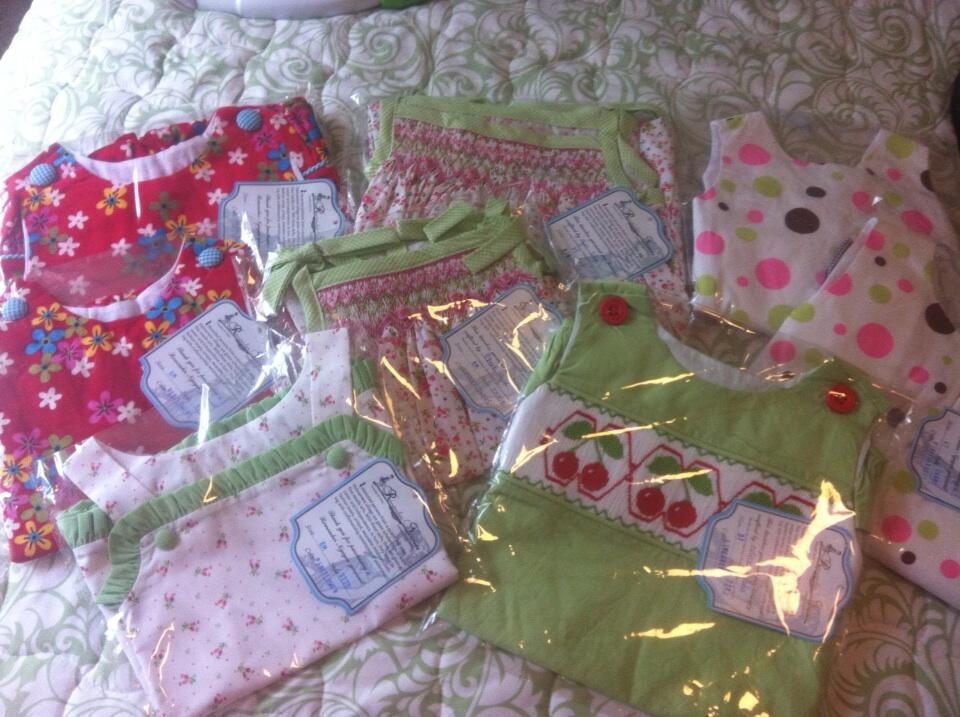 I tried to stay away from too much holiday stuff because I know I want to make the girls a few things too,. which leads me to my next point...
...I found a
new favorite Etsy shop
that has adorable, and I mean ABSOLUTELY adorable, iron on appliques. Its called BigBlackDogDesigns. She has the cutest stuff with nice embroidery around the appliques and I love some of her ribbon iron-ons. I have a list of items that will purchased in the very near future: the ribbon Christmas tree, the ribbon Santa, the chevron pumpkins, etc!
I also am completely in love with
Pumpkin Butter Kids
! If you're on Twitter or Facebook then I know you have seen me post about Ashley and her work. I just love it. She made Emmalee's "Big Sister" shirt back in February when we found out Em was going to be a big sister. Well she also made a gown for Madeline. I cannot wait to see my two girl in their sister set!!!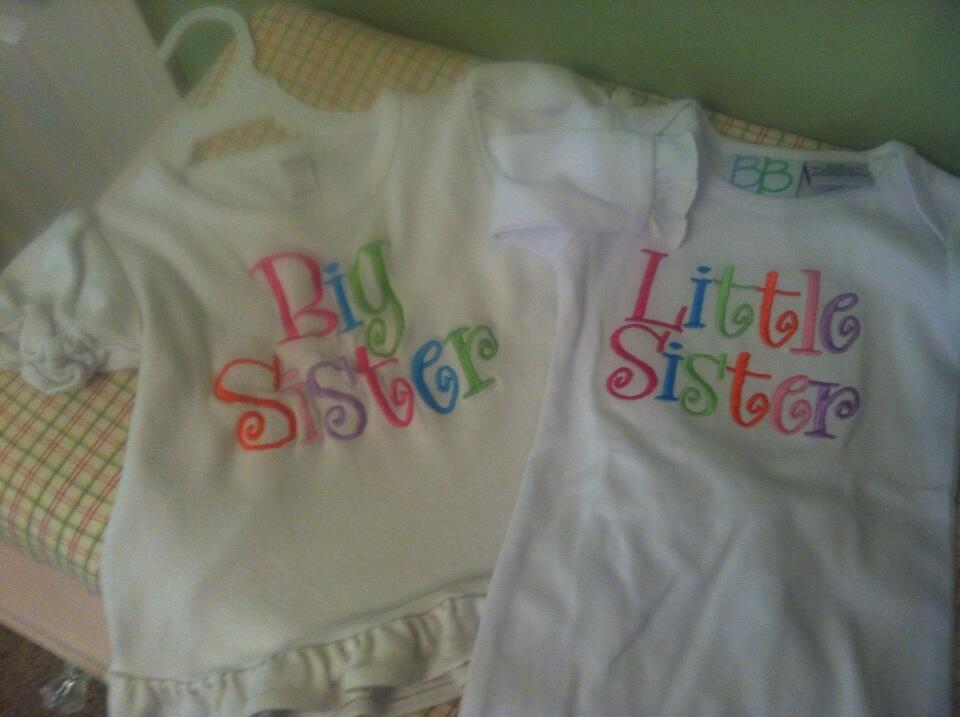 So this is pretty much what I have been up to lately. I can honestly say that this pregnancy is going by quickly - I guess chasing after a 2 year old makes your days fly by, lol! Hopefully I'll get out of my slump soon and reclaim my blog...stay tuned to see if it actually happen!